Highndry Storage Solutions, Has The most secure Facilities Available
Our Hervey Bay storage facility is massive, with 6,000 square metres of secure concreted storage spaces which can accommodate vehicles of all types and sizes. If you are budget conscious, you can store your vehicle outside or inside where it will be fully covered and protected from the elements.
Our Caravan storage, Boat storage and Car storage facilites keep your belongs safe, secure and protected.
A variety of secure storage options are available, including short- and long-term storage.
To ensure your items security, we have a 24 hour Motion detection CCTV system throughout our entire storage facility, 3 meter high electrified fencing and Digital pin-coded access with individualised access codes.
Our Valet style pick up and drop off service means you can pick up your stored item at any time with 24 hours' notice, we'll take it out of storage and park it in our secure holding yard. You can also return it at any time. Leave your vehicle in our secure holding yard and we will put it back into your storage spot for you, no need to navigate tight parking spaces.
Our Hervey Bay facility is located in Urangan which is close to all Fraser Coast attractions and easy access from Hervey Bay airport.
our Hervey Bay Facility
Key Features & Benefits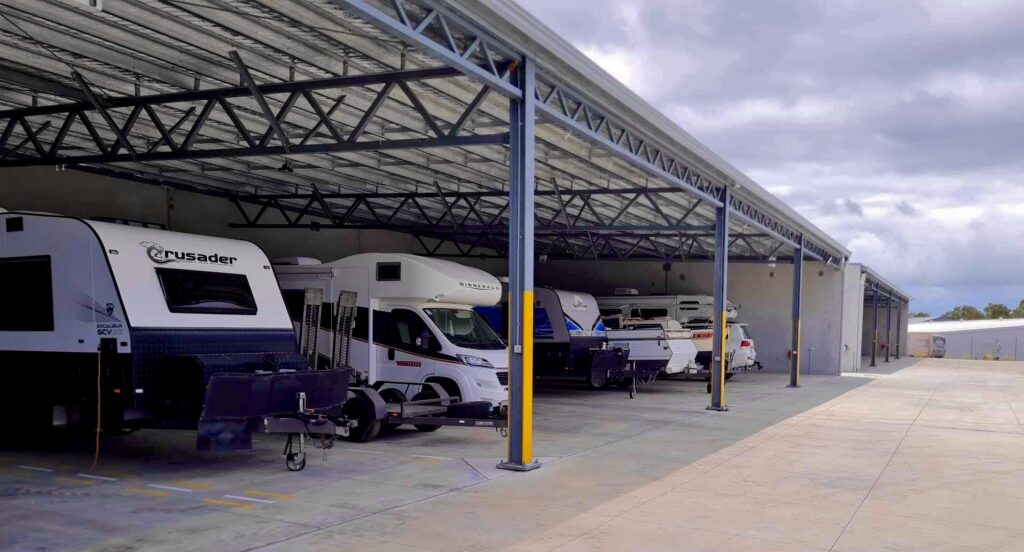 Keep your Belongings safe and secure, ready to enjoy…
Trust Highndry Storage Solutions. Call us today on 0438 644 240.